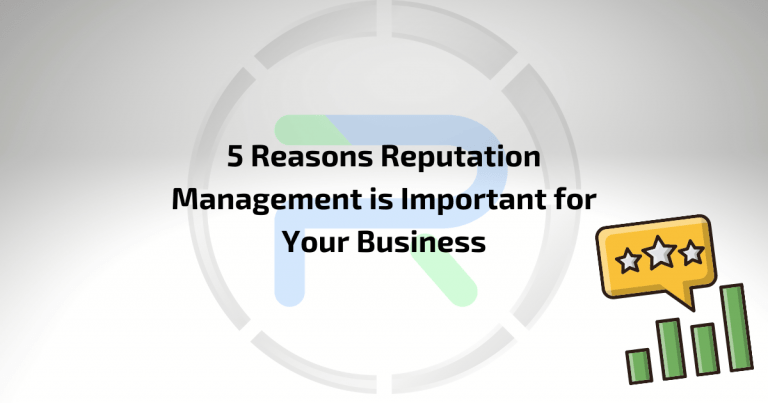 22 Jan
5 Reasons Reputation Management is Important for Your Business
Google defines reputation management as the process of monitoring an individual or brand's reputation on the internet by addressing potentially damaging content, and using customer feedback to solve internal problems. But, what exactly does that mean and why is it beneficial for you?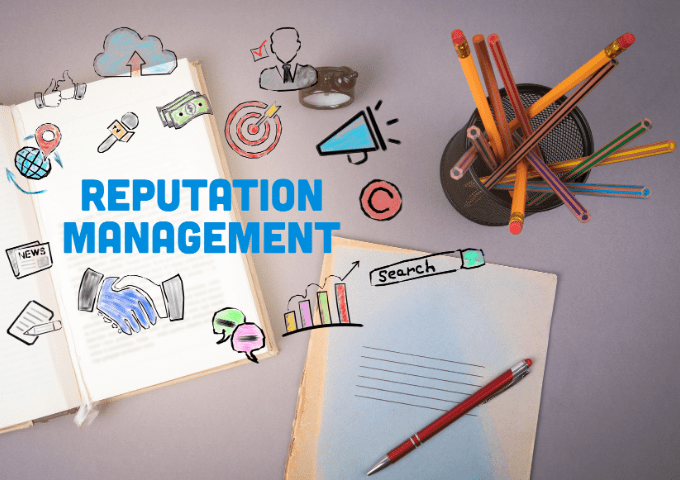 Reputation management isn't just about monitoring your social media and responding to your audience. Although, that is a huge part of it. We have entered a new era of communication between businesses and their customers—one where companies are open to criticism and feedback that can benefit growth. You must consider incorporating ideas and evolve based on your customer needs. It's easier than ever for your customers to express what they need. You can then decide how you want to implement that into your business plan. If enough of your customers want something, it would be beneficial to listen.
Depending on your company size, you might think you don't need to use social listening tools and reputation management. But the truth is no matter the size of your company, it only takes one wrong response to alter your company's reputation. For example, let's say you're a small business owner that sells tools. You receive a comment on a review site about a faulty tool someone bought from your company that ended in the customer getting hurt and being sent to the hospital. Maybe you forgot to check your review sites because you don't have proper rep management set up. The comment goes unanswered, the customer is irate, and reports your company. Then the customer gets other people on board with their plight, and the issue blows up. Your local media can catch wind and run a story about you. Maybe you didn't know the issue at hand was severe and you didn't catch it in time. In the future when a customer searches for you, it might show up on the search engine page as a defamatory story against you. Now your company's brand is tarnished. This seems like an extreme example, but it has happened to small businesses in the past. So to reiterate, here is why you'll want to have a reputation management system set up for your business:
Transparency is Trustworthy
Your audience will begin to trust you and your brand, and they'll want to tell other people about you. This is very important for small businesses that rely on Word-of-Mouth Marketing for lead generation. Be unapologetically transparent. Your audience will appreciate it.
It Allows You to Respond More Quickly
As your company starts to grow, so will your reviews and comments on your social media and review sites. It can be very easy for a comment to get lost in the shuffle. You also don't want to just respond to negative comments. You want to make sure you're engaging with your audience when they bring up good ideas and leave nice reviews. It will encourage them to want to share your posts and tell other people about how great you are.
It Can Help You Better Understand Your Audience
Maybe you decided to come up with a slogan for your campaign. You can sit around the table and bounce ideas off of 5 or more people and think you've created something magical and genius. But you never know how your audience will respond. Maybe they find it extremely offensive even if that wasn't your intent. By monitoring what they have to say, you can get to know who your audience is. And better suit their needs in the future so it doesn't happen again.
You Have The Option to Use Sentiment Analysis Techniques
These are calculated and scored texts that eliminate error when reviewing customer sentiment. Sentiment analysis provides some answers into what the most important issues are, from the perspective of customers, at least. Because sentiment analysis can be automated, decisions can be made based on a significant amount of data rather than plain intuition that isn't always right.
Using a Professional Will Help you Save Time
When you hire someone to monitor your brand's online presence, you know you've reached a point in your business plan that exceeds what you can do on your own. This is a good thing! If you have 20 responses to your email survey, that may seem manageable. But, just getting 20 or so more can become overwhelming. Especially if you're a business owner who wears many hats in their company.
About the Author: Blake Cox is a Social Media Manager for Renew Power Marketing. RPM Reputation Software is a service provided by Renew Power Marketing for business owners who wish to have a stronger customer service presence online.