Accelerate Your Brand
We help brands tell their stories with exceptional design strategies. Finesse is what we care for when constructing brand existence for corporations worldwide. Creativity isn't common and we love to stay uncommon with our design solutions.
Have you ever noticed that we're instantly able to identify a business by just looking at its logo? It's because the logo plays a huge part in establishing the brand's identity. For example, McDonald's M is recognized worldwide, and so is Apple's partially-eaten apple. Whenever we spot these logos, we think of the brands they represent. This effect wouldn't be possible without a logo.
Symbols are an effective and concise way of communicating vital information about your business. Your business's logo is an essential part of your company's brand; it has a significant impact on it's public image. It can be said that a logo is one of the essential branding investments a business can make.
A company's outward appearance is just as important–or even more important–as the product or service it offers. Your brand is representative of your work and speaks in place of you to those around you (those who use your services or buy them) about what they can expect. From logo design to business cards, a well-established image will play into decisions customers will make in the future about joining up with that particular provider. Ignoring branding could be costly for any business owner when missed opportunities pile on top of one another after months pass by.
Many small businesses consider custom logo design an additional investment. This is their biggest mistake; apart from providing exceptional services, your business needs a face – and your logo is that face. Will you be comfortable talking to a person without a face, let alone do business with them? The same goes for businesses, too. Companies that invest in their brands and logos gain an edge over their competition in terms of brand recognition. When your brand has a unique identity, customers will look forward to doing business with you – because of a good first impression.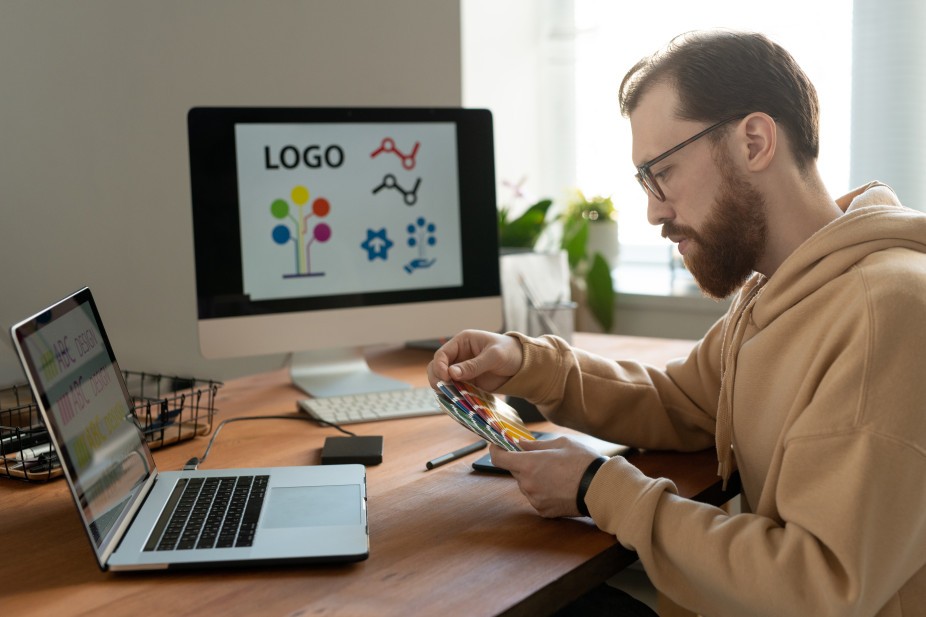 Designing a Custom
Logo for You
Renew Power Marketing can design a custom a logo for your business if you aren't happy with your current logo or need a new company logo. It will reflect your business's values, goals, and mission. Our expert logo designers will create a well-designed logo that will serve as a bridge between you and your customers. It will communicate your business's trustworthiness, professionalism, and ability to provide superior services and/or products.

100% Unique Design Guarantee

100% Satisfaction Guarantee

Unlimited Revisions

100% Ownership
Rights
Our Process
Our process of designing a custom logo isn't like everyone else's. We first listen and understand your business idea, and then start designing your logo. As we go through the design process, we make sure your logo reflects your business values. We include you in the process so your logo has your personal touch.
our clients
they trust us
We are committed to providing our clients with exceptional service and pride ourselves on exceeding expectations.